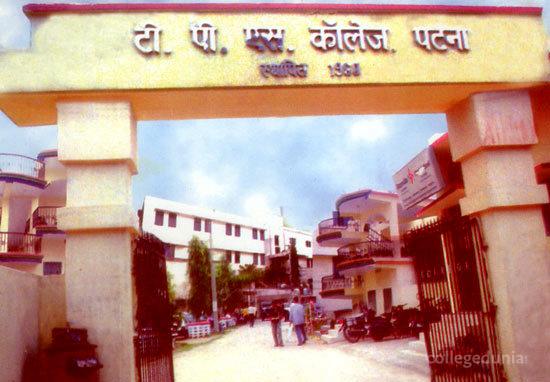 College History
TPS College
The founding stone of Thakur Prasad Singh College, Patna (TPS College) was laid in 1960s, by a great philanthropist "Thakur Prasad Singh" with an aim to impart quality education primarily to the destitute of rural areas and to those belonging to the weaker sections of the society.
The founding history is embarked upon by the efforts of Late Shri Krishna Singh the first Chief Minister of Bihar. The college was very fortunate to be embraced and enlightened by the wisdom of Sri Mahesh Prasad Singh. It was his inspiration to have a plot of two acres to establish an educational institution which would impart quality education, promote capacity building, aiming towards holistic development of the future generation. The land on which the very foundation has been carved was donated on 6th September 1963 by the legendary educationists Shri Ratneshwar Prasad Singh and Smt. Tejwanti Kuwar, wife of Shri. Late Thakur Prasad Singh.
The history embraces divinity and the genesis is laid on the pillars constituted by them, which we look as immemorial paragons even today. The college vows to carry the legacy forward in imparting quality education & values, creativity, critical thinking, decision making, quality teaching – learning, personality development, campus life, social and cultural integration, patriotism and towards creation of better society.
At Present
The college was a constituent unit of Magadh University , after bifurcation of Magadh University, Patliputra University was established on 18th March, 2018, by the order of the Government of Bihar, vide Letter/memo no. 15/M1-71/2016-700, dated 09.04.2018. Now, the college forms a constituent unit of Patliputra University. The college has been accredited by NAAC with 'B' grade for three consecutive cycles with CGPA 2.57/4.
The college offers array of undergraduate and post graduate courses in the field of Science, Humanities, Social Sciences, Vocational studies etc., along with NCC and NSS. The college is keen in promoting R & D in the field of scientific studies; the premises are also adorned with herbal garden including medicinal plants.
The motto of the college is "Strive for Knowledge and everything follows" has been greatly inspired by the words of Swami Vivekananda "Learning gives creativity, creativity leads to thinking, thinking provides knowledge, and knowledge makes you great".
Thousands of students have carved their niche through the portals of our college and have come up with flying colours in various fields of life , making a mark in the society and even across borders.